(collage & English version below)
BALI BALI BALI ! Si vous suiviez mon blog déjà l'année dernière, vous vous rappelez sûrement que j'étais partie 10 jours en vacances dans ce petit paradis d'Indonésie avec Anne et Sophie. Et j'avais adoré ce voyage ! Le climat, les paysages, la nourriture, le yoga, les bouquins, les hôtels, la mer, le surf, les copines, les diners en maillot de bain… la recette parfaite pour se remettre sur pieds. Si je veux prendre quelques temps pour écrire, cuisiner ou être productive, j'opterais pour une destination plus fraîche mais pour un total effet mode avion, rien de mieux qu'une destination chaude.
Je me rappelle que j'avais légèrement peur de me jeter à l'eau pour les cours de surf, car les filles voulaient pas en faire donc j'ai passé 3 jours en tête à tête avec la mer et j'ai eu bien du mal à me lancer ! Mais une fois dans l'eau, aucune envie d'en sortir (certains diraient que c'est comme pour aller à la douche) ! J'ai rassemblé mes impressions de voyage dans 4 articles : nourriture, yoga & spa, surf et paysages, je ne vais donc pas vous re-raconter le voyage en détail aujourd'hui. Cependant, je ne vous ai pas encore (beaucoup) parlé de ces fabuleuses tagliatelles de courgettes. Elles sont fraîches et gourmandes et vous laissent plein d'énergie pour tenir toute l'après-midi. Le déjeuner ou diner d'été idéal.
Comment les réaliser ?
Je les fais mariner quelques temps dans un mélange sauce tamari, huile de colza ou de lin et jus de citron. J'alterne avec l'huile d'olive pour récupérer davantage d'oméga 3 et 6. Les huiles un peu haut de gamme en contiennent encore plus. C'est une belle source d'acides gras pour 5-10€ de plus tous les 6 mois. Je veille d'ailleurs toujours à prendre des huiles bio, extraites à froid pour préserver le plus de richesse possible. Tant que vous ne les mangez pas avec des féculents, il faut largement privilégier les graisses au sucre ! Le sucre excite et énerve le corps alors que l'énergie transportée par les bonnes graisses durent longtemps et vous fait tenir plus facilement jusqu'au prochain repas – on exclut des « bonnes graisses » les produits frits et industriels – mais vous l'aviez sûrement déjà entendu, non ?
Les tagliatelles de courgettes est le type de plat qui, même s'il est délicieux, permet plus facilement de s'arrêter de manger à 80% de ses capacités – ce qu'on devrait toujours faire, mais j'ai parfois un peu de mal à respecter si je suis face à un risotto ou à un burger accompagné de patates douces… vous voyez ce que je veux dire ? Si vous vous imaginez davantage avec une tasse de thé ou un café à la place d'une deuxième portion, c'est que c'est bon, relaxez-vous, vous avez terminé de manger.
Pour que les graines n'agressent pas l'estomac, je les mets à tremper dans de l'eau la veille au soir, ou bien 15 minutes dans de l'eau chaude avant de les dorer à la poêle, à sec.
Cuisson : 5 min – Pour faire la recette : 25 min
M A L I S T E D E C O U R S E S
Pour 4 personnes
3-4 grandes courgettes
4 cs d'huile de colza ou de lin
2 cs de tamari (sauce soja bio et sans gluten)
1/2 cs de jus de citron
3 cs de pesto
10 petites feuilles de basilic
2 grosses poignées de graines de tournesol et graines de courge dorées à la poêle
R E C E T T E
Au fond d'un bol, mélangez l'huile de colza ou de lin, le tamari et le jus de citron.
Lavez bien vos courgettes. Pelez-les ensuite à l'aide d'un économe pour faire de fines lamelles telles des tagliatelles ou des spaghettis. Moi je les aime un peu larges mais très fines.
Retournez les courgettes dans la sauce pour qu'elles s'en imbibent et laissez reposer environ 10 minutes. Cela permet aux courgettes de bien prendre le goût de la sauce.
Servez frais, couvrez de quelques cuillères de pesto et saupoudrez de feuilles de basilic puis de vos graines grillées !
—
Quelle est votre nouvelle recette de l'été ?
Bisous !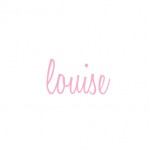 BALI BALI BALI ! If you were already following my blog last year, you can probably recall that I spent 10 days of holiday on this little Indonesian paradise with Anne and Sophie. And loved it! The climate, the landscapes, the food, the yoga, the books I read, hotels, the sea, friends, dinners in bathing suit… the prefect recipe to unwind and get back on your feet. If I want to take some time off to write, cook or be productive, I would rather go somewhere not too warm, but for a complete airplane mode effect, there's nothing like a hot destination.
I can remember that I had some hard time jumping into surfing lessons as the girls didn't want to surf, I was alone with the sea for 3 days and I was holding a bit back on diving in! But once in the water, I had absolutely no interest in getting out again (some would say, it's like taking a shower)! I gathered my impressions of the trip in 4 articles: food, yoga & spa, surf and landscapes, so I won't re-tell you the escape in detail today.
Nevertheless, I haven't told you (a lot) about these fabulous zucchini tagliatelles. They are fresh and generous and leave you filled with energy to hold the whole afternoon. Ideal summer lunch and dinner. I let them marinate a while in a mix of tamari sauce, colza or linen oil and lemon juice. I alternate with olive oil in order to get a maximum of omega 3 and 6. Higher end brands are even better. It's a wonderful source of good fats for 5-10€ extra paid every 6 months. I am also careful to get organic and cold-press every time to preserve as much richness as possible. As long as you don't eat them with carbs, you can largely favour fats instead of sugar! Sugar excites and stresses the body when the energy transported by good fats last longer and make you hold longer until the next meal. Fried and industrial products are excluded from « good fats » – but already knew that , didn't you?
The zucchini tagliatelles is a dish which, even though it is delicious, makes it easier to stop at 80% of one's capacity – that's what we should always do, but I know I have a hard time respecting it if I'm fronting a good risotto or a burger with sweet potato fries… know why I'm talking about? If you can rather imagine yourself having a cup of tea or coffee instead of seconds, it means that it's good, you can relax, you are done with your meal.
For the seeds not to be too hard on the stomach, I soak them in water starting the day before or during 15 minutes in boiling water before heating them on a dry pan.
Cuisson : 5 min – To make the whole recipe: 25 min
M Y G R O C E R Y L I S T
Makes 4 servings
3-4 large zucchini
4 tbsp colza or linen oil
2 tbsp tamari (organic and gluten free soy sauce bio)
1/2 tbsp lemon juice
3 tbsp pesto
10 small basil leaves
2 large handful golden sunflower and pumkin seeds
R E C I P E
Mix colza or linen oil, tamari and lemon juice in a mixing bowl.
Wash the zucchinis well. Peel them then with a peeler to make thin slices like tagliatelles or spaghettis. I like them a bit wide but very thin.
Turn the zucchini in the sauce for them to soak into the sauce and set aside for 10 minutes. This makes it easier for the zucchinis to get the taste of the sauce.
Serve fresh and cover with a few spoons of pesto, basil leaves and sprinkle with your golden seeds.
—
More images from Bali here:
—
What is your favorite new recipe of the summer?
Bali forme avec mes autres articles sur Copenhague, Lyon, Milan et Cluny la série 1 ville / 1 collage / 1 recette.
Tweet