(collage & english version below)
A l'occasion de ma prochaine escapade dans ma ville de coeur pour le festival Distortion le weekend du 2 juin, je vous emmène à Copenhague pour continuer ma série 1 ville-1 recette-1 collage. Retrouvez Cluny, Milan et Lyon en suivant les liens sur chaque nom de ville.
For the occasion of my next escape to my city of heart for the Distortion festival on June 2nd, I'm taking you to Copenhagen to continue my series 1 city-1 recipe-1 collage. Find Cluny, Milan and Lyon by following the links on the name of each city.
Wow, Copenhague. Par où commencer ? Tellement d'émotions sont attachées à cette ville. D'abord parce que je suis danoise (ok c'est bon on a compris ! moi : oui mais je viens de récupérer ma nationalité !!!), ma famille vit là-bas mais aussi parce que lors de mon échange à CBS (Copenhagen Business School), j'ai rencontré des personnes et découvert des adresses fabuleuses !
l a l u m i è r e
Ce que j'aime le plus dans cette ville c'est la luminosité et vu que les choses rares sont les meilleures, cette luminosité si particulière n'apparait qu'en été. Elle nous rend tous dingues de la ville et les danois sortent en t-shirt qu'il fasse 10°C ou 22°C (n'exagérons rien) pour capturer autant de vitamines D que possible afin de les stocker pour l'hiver.
s t y l e & b e a u t é
Les gens sont trop stylés en plus d'être super canons
é q u i l i b r e v i e p r o & v i e p e r s o
L'équilibre vie pro / vie perso fait toujours autant rêver et donne la possibilité à chacun de s'épanouir dans diverses activités extra-boulot.
l i b e r t é d e p e n s é e
J'aime la liberté de pensée des scandinaves. On rencontre un grand enthousiasme face aux idées nouvelles, des points de vue différents simplement basés sur la rationalité.
d a n i s h d e s i g n
J'adore le fait qu'ils cherchent autant à allier la beauté des choses avec leur praticien : ce qu'on utilise au quotidien c'est ce qu'on cherche à magnifier (d'où la réputation internationale du design danois).
h y g g e
Et cela s'explique par les nombreuses heures passées chez soi à hygge (cocooner avec bougies, food, amis, tout ce qu'il faut) ! Ce concept si difficilement traduisible et utilisé aussi souvent que Karl Lagerfeld met des solaires noires. Je parle davantage du hygge ici.
La spécialité culinaire la plus importante est le smoerrebroed, le déjeuner traditionnel qui n'est rien de plus que des tartines de pain noir (pain de seigle bourré de graines) couvertes de différents topping : hareng et rondelles d'oignons, pâté avec tranches de concombre marinées, mélange de légumes, tranches d'avocat ou encore des fines tranches de chocolat (paalaegchokolade). C'est ce que j'ai choisi de vous présenter aujourd'hui mais en revisitant un peu le pain traditionnel pour du sans gluten (merci Chambelland !) ainsi que les toppings pour les mélanger avec les traits de caractère de la nouvelle cuisine nordique (beaucoup de légumes frais). J'ai beaucoup hésité avec un roulé à la cannelle. Au pire je ferai un Copenhague #2 !
I N G R E D I E N T S pour 3 grosses tartines (à partager à 2)
1/4 de pains aux 5 grains de Chambelland (sans gluten)
La tartine banane-cannelle
1 banane bio
cannelle
raisins
sirop agave
La tartine d'avocat
1 avocat bio écrasé
gomasio bio
piment de cayenne
3 feuilles de basilic ciselées bio
La tartine de saumon
2 tranches de saumon norvégien bio
1/5 de chou chinois ciselé
1/2 avocat
2 feuilles de menthe
2 feuilles de basilic
1 cc de moutarde de Dijon
1 cs d'huile d'olive
1 cc de vinaigre balsamique
Pour la tartine sucré, coupez la banane en rondelles fines. Disposez-les sur le pain puis les raisins et versez le sirop d'agave avant de saupoudrez la cannelle.
Pour la tartine d'avocat, écrasez les avocats à l'aide d'une fourchette. Ciselez les feuilles de basilic. Saupoudrez de piment de cayenne, de gomasio et enfin du basilic.
Pour la tartine de saumon, préparez la sauce dans un bol avec la moutarde, l'huile d'olive et le vinaigre balsamique. Ajoutez le chou chinois, l'avocat et mélangez. Disposez d'abord le saumon sur la tartine puis les mélange de légumes et couvrez des feuilles ciselées de menthe + basilic.
Dégustez en bonne compagnie avec des bougies, pourquoi pas un verre de vin, pourquoi pas un peu de musique de fond, une jolie vue et souriez. Ca y est vous allez bientôt goûter au hygge danois.
Wow, Copenhagen. Where to begin? So many emotions are attached to this name, the city. First because I'm Danish (ok we got it – me: yes but I just got my citizenship back!!!!), my family lives there but also because while on exchange at CBS (Copenhagen Business School), I met some amazing people and discovered fabulous venues!
t h e l i g h t
What I like the most in the city is the light and as rare things are the best, this particular light only appears in the summer. It makes us all crazy about CPH and Danes go out in t-shirt whether it's 10°C or 22°C (let's not get ahead of ourselves) aiming to capture as much D vitamin as possible in order to stock up for winter
s t y l e & b e a u t y
People are super stylish in addition to being gorgeous
w o r k & l i f e b a l a n c e
The work/life balance is still as dreamy and enables everyone to blossom through diverse activities after work
f r e e d o m o f t h o u g h t
The Danes' freedom of thought is just rad. You meet such enthusiast responses to novel ideas, different points of view simply based on reason
d a n i s h d e s i g n
I love the fact that they make it a mission to link beauty in things with their practical side, what we use on a daily basis is what we want to make beautiful! (hence Danish Designers' worldwide reputation)
h y g g e
That Danish design attitude is partially explained by the numerous hours spent at home to hygge (read cocooning with candles, food, friends, all you need)! This concept, although difficult to translate is used as often as Karl Lagerfeld wears black sunnies. I wrote another note on the concept of hygge here.
The most important food specialty is smoerrebroed, the traditional lunch being no less than tartines made with rye bread with seeds & toppings like herring and onion cuts, pâté with marinated cucumber slices, veggie mixes, avocado slides or even thin chocolate layers (paalaegchokolade). That's what I chose to present you today but revisiting a bit the traditional bread to have it gluten free (thank you Chambelland!!) and also the toppings to mix in the new Nordic kitchen traits (a lot of fresh veggies). I hesitated a lot with a cinnamon roll. Worst case scenario, I'll make a Copenhagen #2!
I N G R E D I E N T S makes 3 large tartines (for 2 to share)
1/4 gluten free 5 grain bread from Chambelland
The banana-cinnamon toast
1 organic banana
cinnamon
raisins
agave syrup
The avocado toast
1 smashed organic avocado
organic gomasio
piment de cayenne
3 chiseled organic basil leaves
The salmon toast
2 slices of organic Norwegian salmon
1/5 chopped Chinese cabbage
1/2 avocado
2 mint leaves
2 basil leaves
1 tsp Dijon mustard
1 tbsp olive oil
1 tbsp balsamico vinegar
For the sweet toast, cut the banan in thin slices. Lay them out on the bread, then the raisins and pour the agave syrup before sprinkling the cinnamon.
For the avocado toast, smash the avocado with a fork. Chisel the basil leaves. Powder with piment de cayenne, gomasio and basil.
For the salmon toast, prepare in a bowl the mustard, olive oil and vinegar. Add the Chinese Cabbage, the avocado and mix. Lay out the salmon on the toast, then the veggie mix and cover with the chiseled mint and basil.
Enjoy in good company with candles, why not a glass of wine, why not with some music in the back, a nice view and smile. There. You're almost ready to experience the Danish hygge.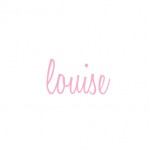 Copenhague forme avec mes autres articles sur Bali, Lyon, Milan et Cluny dans la série 1 ville / 1 collage / 1 recette.
Tweet