Je continue mes portraits dans la lignée de ceux d'Angèle (La Guinguette d'Angèle), Clemsansgluten ou Caroline Boulinguez (fondatrice du studio de yoga Samashtiti studio). Cette fois, l'interview est centrée sur ce que Cécile mange au quotidien, c'est-à-dire tous ses secrets sans gluten !
Cécile est gaga de Gus. Et on comprend pourquoi ! Tout noir, tout doux, il ne mord pas et ne griffe pas. C'est Gustave (oui!) son chat, qui la soutient tous les jours dans son régime alimentaire car lui aussi a des allergies (qui aurait deviné que les chats aussi avaient des allergies !). C'est donc de là que vient le nom Because Gus, le quotidien spécialisé dans le sans gluten qu'elle a lancé il y a à peine plus d'un an.
A fond dans Because Gus depuis le lancement, Cécile n'a pas arrêté, pour enchainer Noël et l'ouverture de la boutique Biocoop Dada, une animation crêpes au BHV Marais, un food corner sur le stand du SAAPS (c'est là que j'avais fait mon atelier cuisine avec la génoise aux fraises) pour ne citer que quelques événements.
Je rencontre Cécile chez elle et après avoir dégusté une tasse de thé au riz dans sa cuisine ensoleillée, Cécile me dévoile son quotidien sans gluten !
PETIT DEJEUNER
1 bol de céréales tout fait maison. « J'adore le granola mais souvent, ceux qu'on trouve en magasin sont trop sucrés ou trop salés et toujours à base de riz et/ou avoine sans gluten", donc pour changer un peu, elle le fait elle-même avec…. du pain des fleurs ! Comme ça, elle mange aussi un peu de sarrasin. Et puis du coup, nul besoin de faire ses courses tous les 2-3 jours, 1 fois par semaine suffit (merci les maxi packs du Pain des fleurs). Pour préparer son bol : « Je le casse en morceaux, moment de grand art culinaire, environ 5-6 tartines, sinon j'ai faim. » Elle ajoute ensuite des compotes de fruits frais qu'elle se prépare le weekend, des graines de chia, des amandes ou des cranberries selon l'envie du jour et couvre le tout d'un yaourt de soja nature. Un grand thé ou un grand café selon le mood et le tour est joué.
DEJEUNER & DINER
Cécile a la chance de bosser de chez elle. Donc le déjeuner, elle peut se le préparer tranquillement comme le diner. Et c'est ce qu'elle fait ! Dans toutes ses assiettes on trouve comme base des féculents, « sinon j'ai trop faim » , soit du riz, des pâtes ou du quinoa « même si ce ne sont pas des féculents je crois ». Avec 1 viande par jour et des légumes. Par exemple aujourd'hui, c'était du riz noir de Gallo avec une aiguillette de poulet, des carottes sautées « mon légume préféré » et une salade verte. « J'aime bien me faire des plats assez simples ». Cécile n'hésite pas à varier. Ce weekend c'était blettes, ail, gingembre et citron. « Si je veux faire une sauce, j'ajoute de la crème ou un yaourt de soja ». Cécile aime aussi se faire des bases en grande portion comme du houmous qu'elle assaisonne et complète de différentes manières au fil des repas.
GOUTER
« Mon pêché mignon ce sont les galettes de riz couvertes de chocolat et s'il y a des flocons de noix de coco, c'est le must. Comme ça Gus mange aussi quelques flocons. » On en trouve chez Bjorg ou Gerblé. "Si je suis à la maison, je me fais une banane, je grignotte des amandes ou des petits gâteaux si j'en ai, comme c'est souvent le cas après un event."
J'espère que cela vous donne des idées pour vos repas sans gluten !
bisous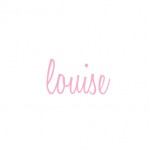 ***
I'm fallowing up on my interviews of Angèle (La Guinguette d'Angèle), Clemsansgluten or Caroline Boulinguez (founder of the yoga studio Samashtiti studio). This time, the interview is centered on what Cécile eats on a daily basis, which is to say all her gluten free secrets!
Cécile is crazy about Gus. And it's easy to understand why! All black, so soft, he doesn't bite or scratch. That's Gustave (oui!), her cat, who supports her in her daily food routine as he also has food allergies (who would have thought that cats also had allergies!). So that is where the name Because Gus comes from, the gluten free specialized media which she launched just over a year ago.
Completely into Because Gus since the beginning, Cécile is unstoppable. She has held a series of events like Christmas and the opening of the Biocoop Dada store, a pancake animation at BHV Marais, a food corner on the SAAPS' food fair (that's where I made my workshop on strawberry sponge cake) to name just a few.
I met Cécile at her home and after having enjoyed a cup of rice tea in her sunny kitchen, Cécile reveals her gluten free daily food!
BREAKFAST
1 bowl of cereals all homemade. « I love granola but very often, those you find in supermarkets are either too sweet or too salty and always made from rice or gluten free oak", so she makes it herself with… pain des fleurs (a French brand of light healthy crackers). That way, she also eats buckwheat. Also, no need to go food shopping every 2-3 days because once a week is enough (thanks to the maxi packs of Pain des fleurs). In order to prepare her bowl: "I crumble the crackers, a great culinary moment, about 5-6 crackers otherwise I'm too hungry." She adds then fresh fruit compote which she makes on the weekend, chia seeds, almonds or cranberries according what she feels like and covers it all with a soy yoghurt. A big cup of tea or coffee following the mood and she's ready to go!
LUNCH & DINNER
Cécile is lucky to be working from home. So she can prepare her own lunch with no fuss like dinner. And so she does! In all her meals, there is a base of carbs "otherwise I'm too hungry", either rice, pasta or quinoa "even though I'm not sure it's carbs". With 1 piece of meat a day and vegetables. For instance today, it was black rice by Gallo with a chicken aiguillette, sautéed carrots "my favorite vegetable" and a green salad. "I like making simple meals", she says. Cécile is keen on variation. This weekend it was about chard, garlic, ginger and lemon. "If I to make a sauce, I simply add cream or a soy yoghurt". Cécile also likes making large portions like humus which she would season and complete differently according to the meals.
SNACK
« My weak spot are the rice crackers covered with chocolate and if there are coconut flakes, it's just the best. That way, Gus can also eat some flakes. » You can find some at Bjorg or Gerblé. "If I am home, I take a banana, I nibble on some almonds or small cakes if I have some, like it's often the case after an event."
I hope that will give you some ideas for your gluten free meals!
X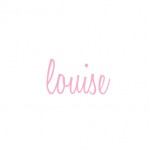 Tweet